The Big Book on Big History: An Illuminated Manuscript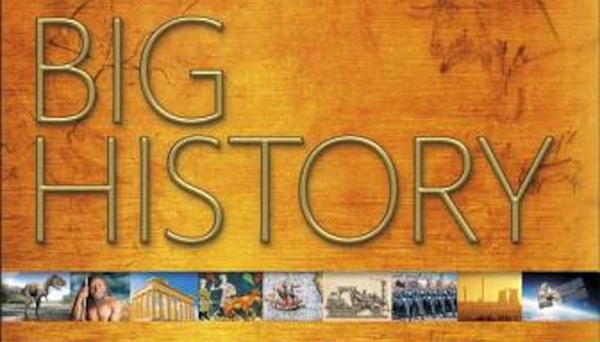 Dorling Kindersley Books (DK) recently published a four-hundred-page textbook on Big History with spectacular illustrations and content. This twenty-first century version of an illuminated manuscript might well be your best Bible to Big History. Big History also makes a great gift for growing minds.
At five and a half pounds, this is not a book you'll want to carry around. It deserves a prominent place on your coffee table and in the school libraries. It was written by a team at Macquarie University's Big History Institute in Sydney along with the DK team in London. DK is famous for their beautiful travel, history, art, and science books. Big History packs a universe of knowledge into an accessible, informative and visually stunning book.
At around $30 one suspects the hand of a benefactor in bring this book to press. Indeed, Bill Gates blurbs the cover. Think of it as the Gutenberg version of the free, online, high school curriculum that Gates has funded — see BigHistoryProject.com.
Big History takes a prominent place next to the other sacred books in my library and should in yours as well.