Epiphany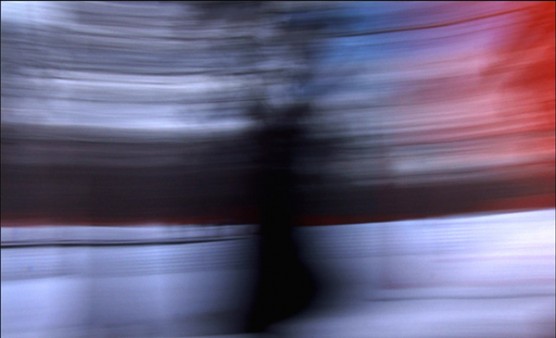 I was with my mother when she died a quarter of a century ago. As the terrible moment approached, she described something that struck me deeply. My brothers and sisters had livened her hospital room, given it bright colors, with various decorations, and my mother was gazing at them. She said the balloons were talking to her, and the colors were flowing together. The walls were breathing.
It took my mother days to die. During this time, I tried to imagine her world, and to stay within it. Her words, some of her last, hinted at what might be happening. As my mother became inanimate, her world became animate. Things came alive, and her awareness passed into them, even as her body began to merge back into earth.
Epiphany came from a desire to reflect on mortality. When my mother died, a piece of me accompanied her, a cord that passes into the numinous beyond. Death has claimed part of me, and one day it will claim all of me. Despite my kinship with death, I don't know where that cord leads. What is death, not organically but from the perspective of consciousness?
A few years ago, I became enchanted by the idea of creating a visual study of the four classical elements: earth, air, fire, and water. As I began sketching my ideas, I discovered a video technique that transformed solids into undulating waves of deep color. Was this how the world appeared to my mother during her last days?
The narrative of Epiphany emerged from my discovery of the technique, which allowed me to replace my normally orthogonal approach to cameras with dance. I would portray the mortal passage, my own, with an artistic journey inspired my mother's parting words.
The form of Epiphany was inspired by the requiem mass, traditionally performed in mourning. Epiphany is immersive, and the images above are drawn from its four panels of wall-sized video. It is also synaesthetic, with sound and image fused into one signal. The music has been composed by my longtime collaborator Paola Prestini. Our close friend Niloufar Talebi is creating new text inspired by the world's great spiritual traditions and their concepts of mortality and the beyond.
Epiphany universalizes the concept of the mass, the ingathering of humanity, in ecumenical terms. It gazes at the mystery of death, and it celebrates our final, inevitable moments as a vantage, a divine perspective, that casts light on everything that has passed before.
Epiphany Metanexus from Ali Hossaini on Vimeo.
[ngg_images source="galleries" container_ids="16″ display_type="photocrati-nextgen_pro_masonry" size="180″ padding="10″ display_type_view="default" ngg_triggers_display="always" captions_enabled="0″ captions_display_sharing="1″ captions_display_title="1″ captions_display_description="1″ captions_animation="slideup" order_by="sortorder" order_direction="ASC" returns="included" maximum_entity_count="500″]