Gorgeous Glimpses of Calamity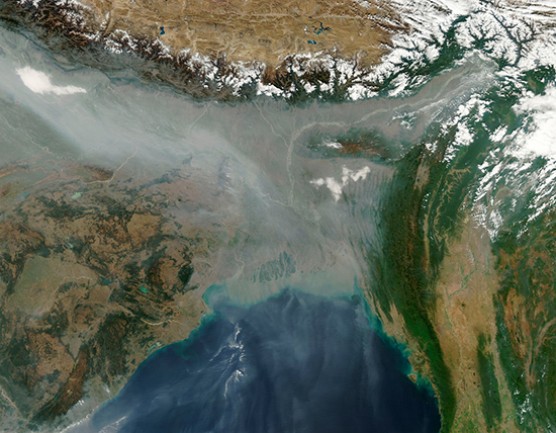 "Welcome to the Anthropocene." That is the message of a stunning collection of satellite images recently compiled by the New York Times. The images are accompanied by a detailed history of satellite footage of the Earth written by Michael Benson.
Benson's account begins at a time – a mere 40 years ago – when, despite our global reach, humanity's imprint on the Earth was next to negligible, at least from a satellite's perspective. Yet, as the 20th century came to a close, the population doubled and our technological capabilities skyrocketed. The result? Deforestation, massive forest fires, monstrous hurricanes, widespread smog, and rapidly shrinking glaciers – all clearly visible from the farthest orbiting satellites.
The takeaway of these visualizations is clear: Humanity has truly begun to shape the Earth's natural processes on a global scale. We have undoubtedly entered the Anthropocene.